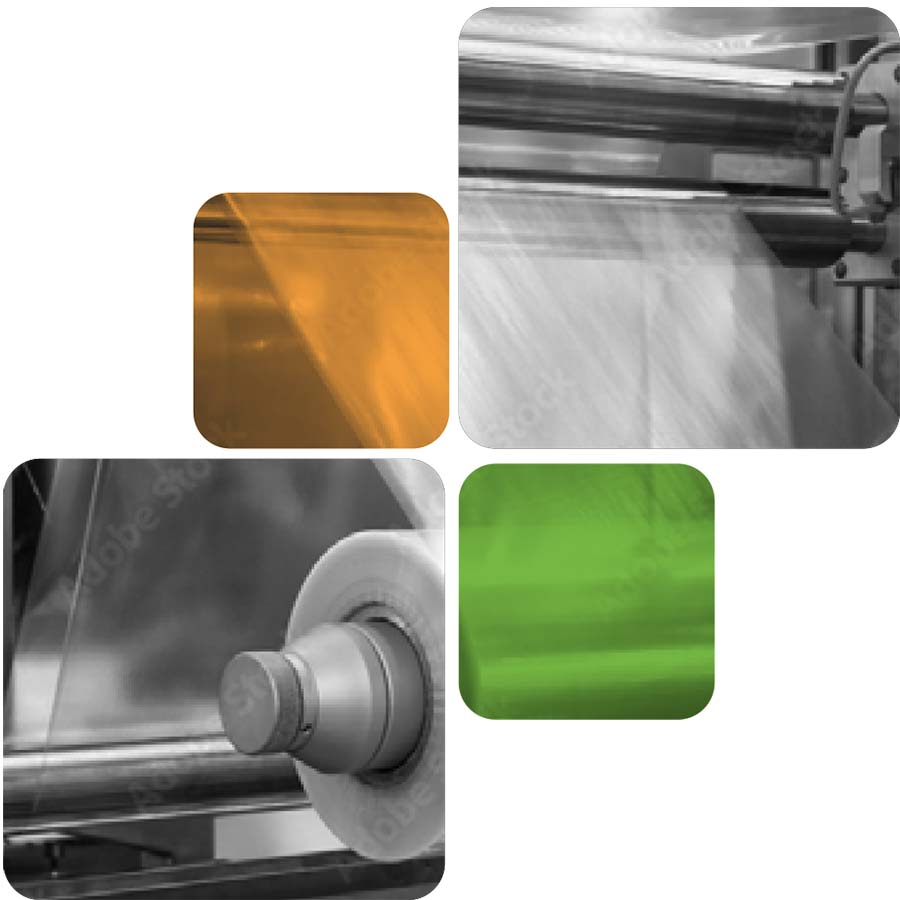 We develop and produce different plants and machines for the production of foil/sheet materials for plastic, textile, paper, laminates, automotive sectors and many other materials.
Until today we have produced about 1500 different types of winding systems for film production.
MANY KINDS OF
WINDING PLANTS
Our production line consists of many kinds of winding plants, in particular we project and realize:
A-frame Winders "Jumbo" for big rolls
Turret Re – and Unwinders
Cantilever Winders
Agriculture film Winders
Slitter-Rewinders
Transversal foil cutters
Pulling devices for different applications
Accumulators for automatic roll change in front or behind production line
Unwinders for thermoforming machines and many other applicatons
Splicing tables / solutions for thermoforming machines and many other applicatons
Special machines and solutions
Guiding rolls for extrusion film lines and other purposes
Textile winding machines
Lamination / Coupling plants
Special plants for rubber and plastic film
These plants are generally used to wind different types of materials as for example PP, PET, PS, HDPE, BOPP, FOAM, ABS, PVC and other laminates and composites.
As regard the training and the installation of our plants, we take advantage ourselves of very qualifi ed mechanical technicians, and we have a general co-operation with electric engineering company enable all software programs with personal computer or traditional systems.
We deliver our machines and plants all over the world. This also thanks to our close partnership with a lot of other machines manufacturers especially in the film- and rubber industry.